Floors
One of the most important additions to our collections—our engineered wide plank hardwood floors use superb furniture quality wood and flawlessly coordinate with our doors, wall panels, and baseboards and moldings.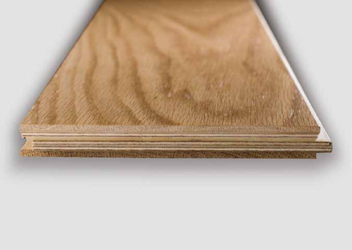 The floor features three layer, pre-finished oak floor planks with tongue and groove joints on all sides in the following measurements: 5/8" thick, 5 3/4" wide and 7'6" long.
The top layer is 1/8" thick and is composed of factory prefinished oak wood; the middle layer is 3/8" thick and is composed of birch, alder or canoe wood strips; the bottom layer is 1/8" thick and is composed of oak like the top layer and it is also varnished to guarantee excellent stability.
Gallery Showcase
Be Inspired - design newsletter by BellaPorta
Keep up-to-date with the latest design trends, product news and special offers.
Schedule Your Personal Showroom Tour
To schedule an appointment, please call (516) 292-1200 or send us a message via the contact page.
send a message »